Welcome to All PPT Templates!

All You Need to Makeover your PowerPoint Presentations

As the name All PPT Templates indicates, we specializes in providing presentation resources - especially for business presenters. We focus on business presenters because that is our area of expertise and we hope this site provides all the tools you need to create your next presentation.
You'll get quick tips and easy to use resources to make over your presentations...
From the same 'old' slides...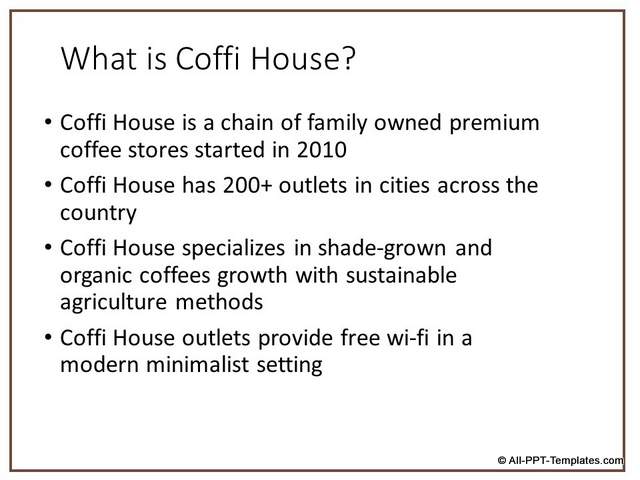 From the same dull bullet lists...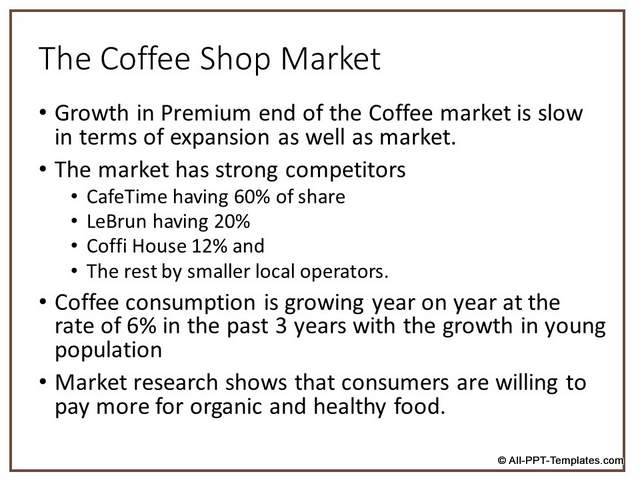 To Creative Infographic Slides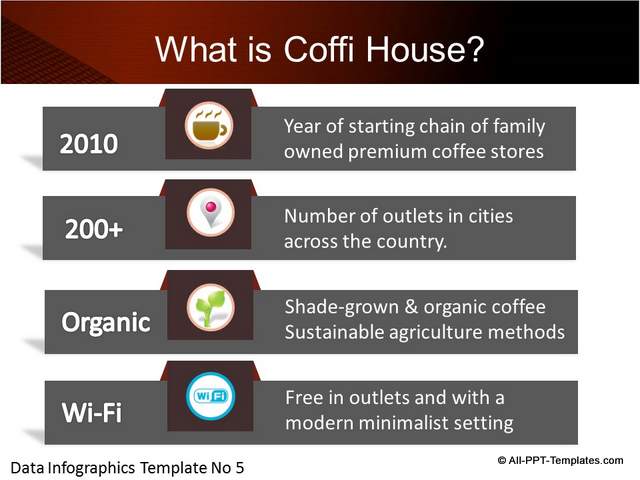 To Visual & Engaging slides....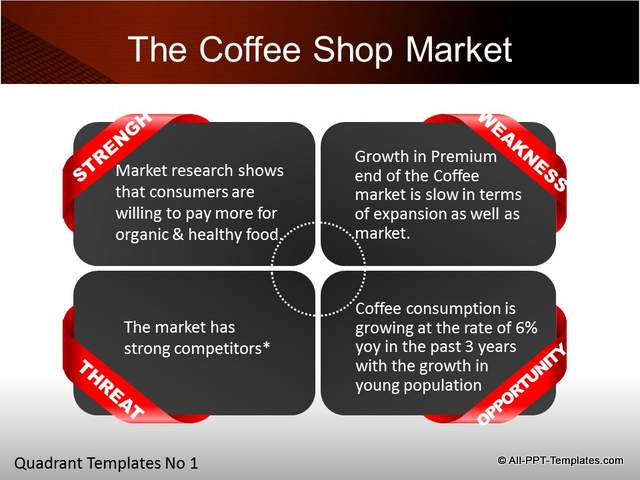 ---

You'll find a number of step-by-step PowerPoint tutorials. They focus on how you can leverage PowerPoint features to make your presentations more professional and insightful. By the way,  if you'd like to print a tutorials, just use the printing option to the left of each page.


Don't have the time to spend hours learning PowerPoint and creating visual slides? We understand that presenters are always working under time pressure. We have used our business expertise and PowerPoint knowledge to create ready to use templates that you can easily customize. Please scroll down to find the template packs.

Here are the key sections you can access in this site:
1. Practical PowerPoint Tutorials

Find useful and practical PowerPoint tutorials on 3D, colors and more. Find some tools or tricks that you never knew with the tutorials section here.

---
2. Ready to Use PowerPoint Template Packs

Find fully editable charts, data-driven graphs, editable infographics, background themes and more - everything you need for a business presentations:

700 Essential Templates complete with animations from Agenda To Thank You

600+ Stunning & editable Infographics for  use in business presentations or brochures


---

130+ PowerPoint backgrounds with color themes for a range of presentation types


---

---

600+ templates for strategy presentations with metaphors, consulting models & more


---

Get all of the above 4 packs in 1 huge bundle &


SAVE $249

:  All Inclusive Pack for PowerPoint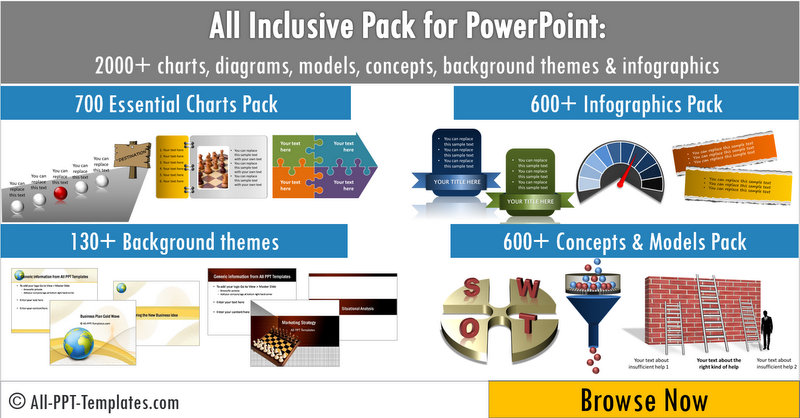 ---
Need smaller template sets for just a single presentation? Then opt for the mini themed sets....
3. Mini Themed PowerPoint Template Sets at $21:

Find sets of PowerPoint templates with background themes and charts & graphs for one off business presentations. Browse Featured Sets
Themed Template Sets Recently Bought by Customers:

| | | |
| --- | --- | --- |
| Market Growth Template | | Creative New Idea for business  |
---

---
Key Features of our templates

Created by professionals:
All templates we sell are created in-house by us. We have extensive experience in creating all types of presentations including training material, corporate brochures, for reporting We are especially strong in creating strategic presentations for senior management presentations. We understand the kind of slides required to be used professional business presentations. So the templates we sell are of practical use. Read about us here to know more.


Affordable: 
Templates are affordable at less than $2 a slide.


Fully Editable in PowerPoint:
All the templates are created within PowerPoint. The charts and graphs are NOT images or graphics. They are fully editable PowerPoint shapes that you can edit in PowerPoint 2016, 2013, 2010 and 2007 on Windows and PowerPoint 2011, 2016 on Mac.
Stay updated with new products and tutorials.
Subscribe to our  newsletter.

Return to Top of All PPT Templates Home Page