---
 Samples for Evaluation:

---
All PPT Templates brings to you this collection of free PowerPoint chart templates. This sample set will help you evaluate the quality and ease of use of the templates. Just enter your details below to download a copy of the file for personal use with no obligation to us.
How you can use these templates: You may not use these free samples for commercial purposes (including but not limited to selling them or sharing them in any online pages). You also may not distribute them in any manner whatsoever. You can use them in your presentations.
All free samples are presented here with for evaluation purposes and contains samples from all products. These samples are for your personal use only.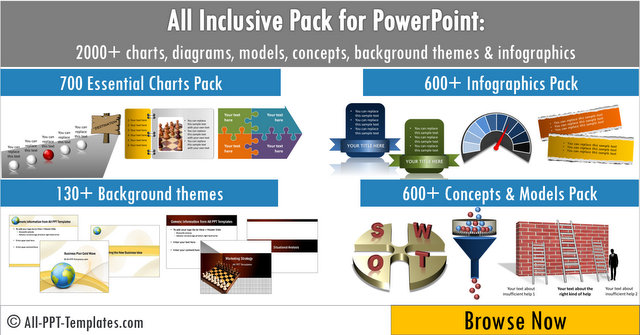 Enter your valid email ID and click on Download button below to get your free samples of ALL PRODUCTS

---
File Type: PPTX & POTX file
Download and unzip the file
Share this page:

After you click on the download button above , you will be redirected to a free download page. The email ID you will enter may be used to contact you with additional information about the product in the future. We will NOT add you to a mailing list or share your email ID with anyone. We take your privacy seriously.


---
Return to Top of PowerPoint Chart  Samples Page