How To Change Your PowerPoint 2013 Office Theme
---
Are you tired of those orange strips of your PowerPoint 2013? Do you know that you can change the way your PowerPoint interface looks? Yes. PowerPoint allows you to change the Office Background and Theme to suit your liking. As a bonus, the change gets applied to all the other office applications to give a seamless look and feel. 
What you can change in the Office Theme:
PowerPoint allows you to change the Background (the small portion where you see some design) and the Theme (the portion around the slide and the color of the strip)

Though the areas influenced by the change seem small, the difference in the look and feel is dramatic.
How to change the Background & Theme?
Go to File -> Account option as shown below:
Steps to change Office background and theme
There you can find the pick list options for Office Background and Office theme.
Settings for Office Theme
You can choose the following Office Background options: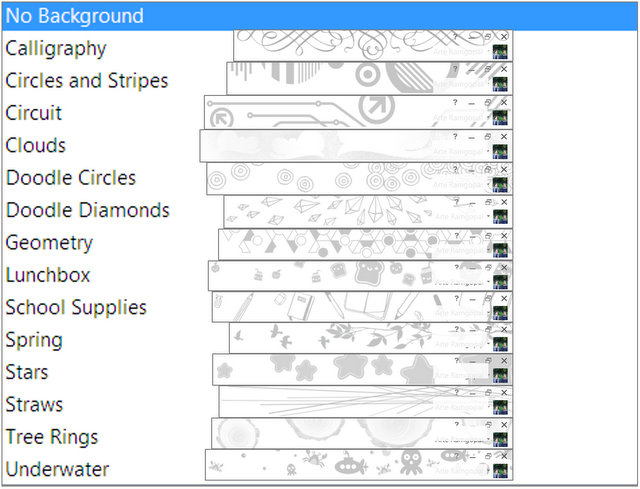 Office Background Options
I like the elegant design of Calligraphy.
You can choose the following Office Theme options:
White, Light Grey and Dark Grey

Office theme settings
Here is what your PowerPoint work area would look like with the different theme options:
PowerPoint 2013 Office Theme
We typically use White setting when we want to take screenshots.
Once you make the changes, click on OK and close the dialog box. You can see the look and feel of your PowerPoint 2013 totally changed.
This simple customization allows your interface to stand out from the usual default option.
Another way to impress your audience:
Creating custom layouts is one way to impress your audience. Another way is to use professional quality business graphics and diagrams for your business slides. However, it takes a long time to create high quality graphics and diagrams from scratch. As a busy business presenter, you may not have the time to polish the look and feel of your graphics every time.
That is why we came up with our 700 PowerPoint charts and diagram templates collection for busy business presenters like you. All our templates are 100% editable. Just choose the template that matches your thought and replace the sample text with your own text. Your business slides get ready in no time. Creating professional quality business slides has never been easier. Browse through the templates and download them here.


700 Essential Charts for PowerPoint
---
Related Posts

---

Top of Page :  Change PowerPoint Theme
 Main PowerPoint Tutorials Page