PowerPoint Design Makeover Examples

See examples of traditional or 'usual' presentations being made over.

All slides are created with templates available in the All Inclusive PowerPoint Templates Bundle. The section from which each template is selected is mentioned below each slide.

Simple steps we followed for this make over:
Browse the files to find the right template based on type of slide
Open file and copy template to presentation
Copy and paste text from original presentation

Note: We have only improved the look and feel of the given slides without altering the content in any way.

CLICK TO SEE CORPORATE PRESENTATION MAKEOVER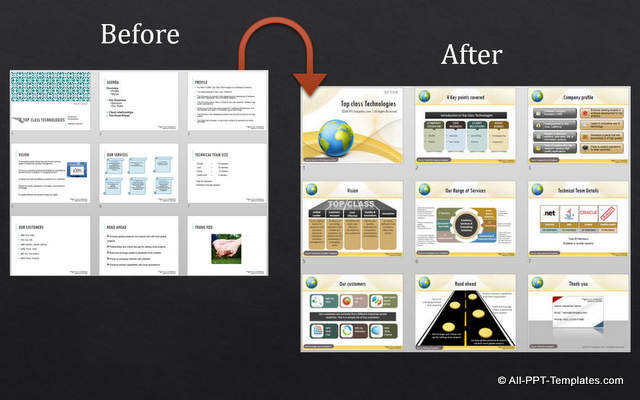 CLICK TO SEE TRAINING PRESENTATION MAKEOVER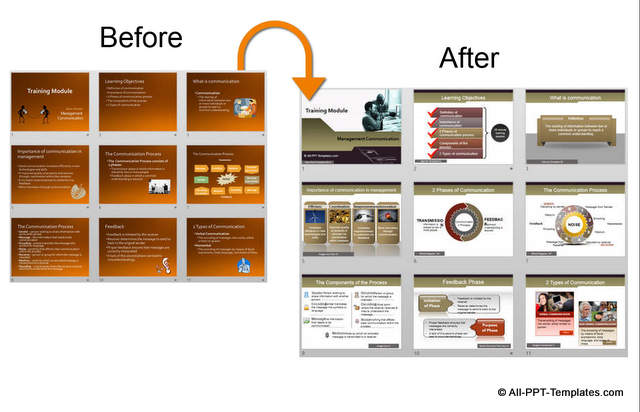 CLICK TO SEE MARKETING PRESENTATION MAKEOVER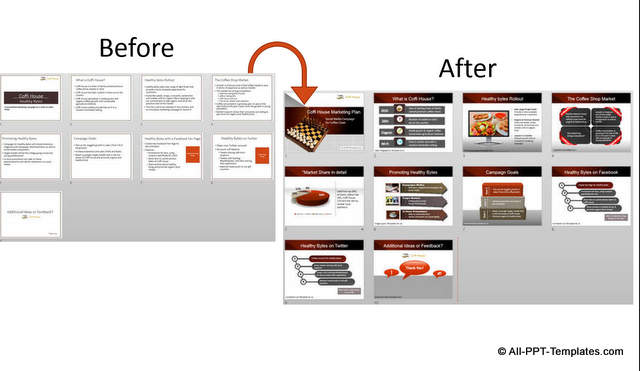 CLICK TO SEE PROJECT PROPOSAL PRESENTATION MAKEOVER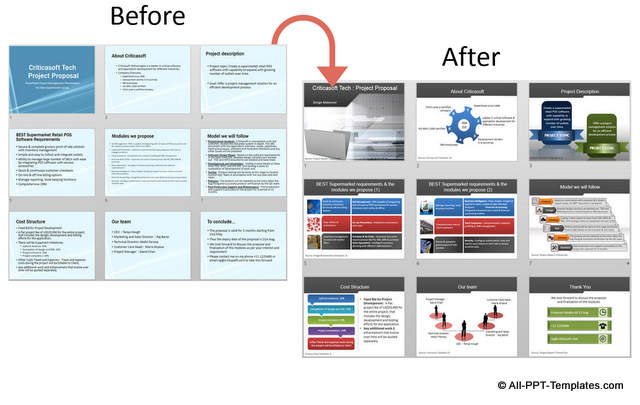 All the companies used in the above examples are imaginary and do not represent a real company or real presentation.
All the design makeovers above have been created with charts & backgrounds templates taken from the All Inclusive Pack.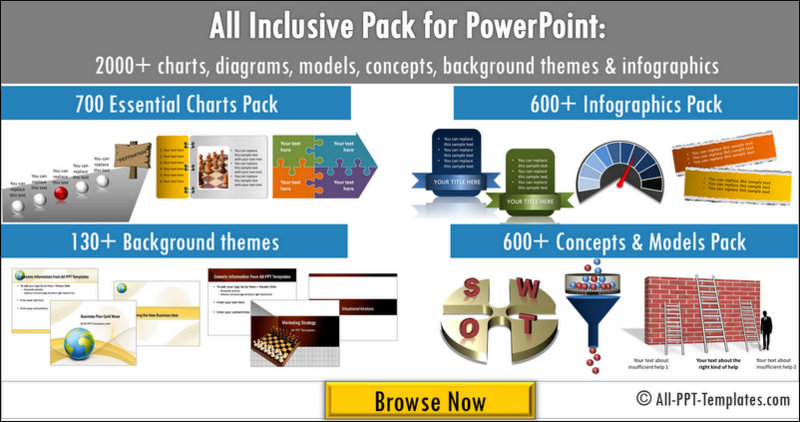 Return to Top of PowerPoint Design Makeover Page