700 Essential PowerPoint Charts Pack

Now with complete professional custom animations for all templates!
---
A readily available collection of templates with attractive colors and creative designs makes it easy for you to impress with your slides. 
The easiest way to create impressive slides without slaving for hours over PowerPoint!

Click Play to Preview Animated Templates Showcase from this Pack:
---
Customers who bought this pack include...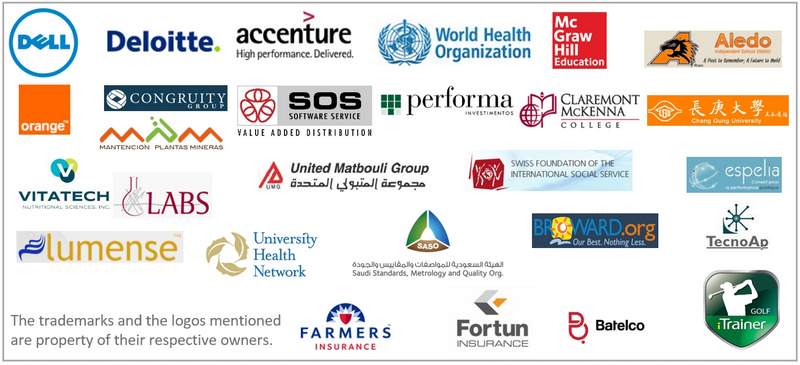 Very great and helpful, indeed. Making the presentations lively, more attractive and more professional...Felix Coulibaly, Trade Marketing Manager, FMCG Industry
These are incredibly easy to use and really bring my slides to life. I have my first presentation next week so I haven't had in crowd reaction yet but I know my presentation will have a much greater impact with these diagrams included...Lissa Holiway, Director of Training, McCain Foods
The templates proved instrumental in organizing topics and content and avoid endless lists of bullets. Just purchased the ppt templates and found them relevant to the substance of several presentations I prepared. The ppts have been reduced from multiple bullets for each slide to slides that are more intuitive. From a presentation perspective the ppts now give me more control over th narrative and points presented. The presentations were well received. ..Dave Sheldon, Manager
 I am impressed so far, they help me greatly to visualize and make my presentation more dynamic which makes my presentations interesting and easy to understand I feel there is value for my money. About support- Good response time and clear guidance ...Job Orina, Senior consultant, Shonitel
I was looking for new ways to make professional presentation, and I can ensure that all these templates will give a real added value for my nest presentation. How to make the difference ? just by using them! ...A Tourbier, Hotel management school, France
It's been a week since my purchase of the 700 Essential Powerpoint templates and the feedback on my improved presentations has been excellent. It is very easy to used as the grouping is very intuitive. The templates are easy to incorporate and modify to showcase my presentations in a highly professional manner. I love it...Sheila Kates, Manager, 1965
Very easy to use, save time for preparing report...LIN CHUN MING, Sales Manager, Cable Maker Industry

GOOD TOOL...LI HAO, Dell Computer, China
Excellent Templates....thank you very much...Imran Qureshi, AVP-Advisory, Investment Banking, UAE
These are the PowerPoint templates I have been looking for: truly, a time saver. Already I use them to make presentations to our eLearning Board, The audience response is fantastic. I received very prompt response from support...Makingu Mondi, Principal researcher, Mondimedia
---

Browse to view details of each category

Thank You Slides
Share Contact & Social Media Information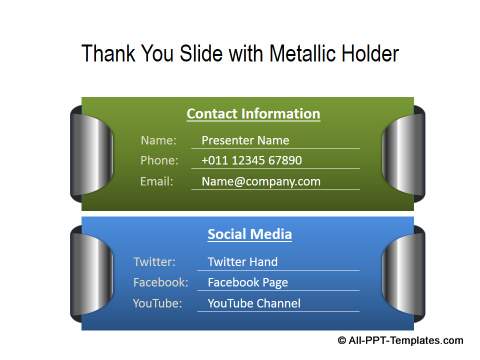 ---
About these charts:

WIDE RANGE: Use the range of  SmartArt style charts to represent any idea.
Note: These charts do not integrate with the SmartArt function in PowerPoint

PROFESSIONAL : Created by business presenters for business presentations & training
FULLY EDITABLE: All templates are created in PowerPoint and are fully editable

Templates integrate seamlessly with your presentations. Add your corporate logo and modify the color themes to suit your corporate palette
Select elements from different templates to create your own diagrams

Easily replace the text, images and silhouettes with your own, resize the elements as needed.

CONVENIENT: With the single user license, you can use the templates at home and office.
If you need a multi-user license or corporate licence, please contact us for a quote.
Get 700 Essential PowerPoint Charts Pack now...

Instant Download! 
Download Now & Save $50

Price: $199 $249

One Time Payment only. No Recurring Charges 
30 Day Money Back Guarantee
If you are not 100% satisfied with your purchase, within 30 days from the purchase date, we will fully refund the cost of your order. Use the contact form provided at bottom of any page to request for refund.


Get professionally designed & fully editable Charts, Graphs, Models, Concepts,  Infographics & background themes in an

All Inclusive Bundle for PowerPoint

: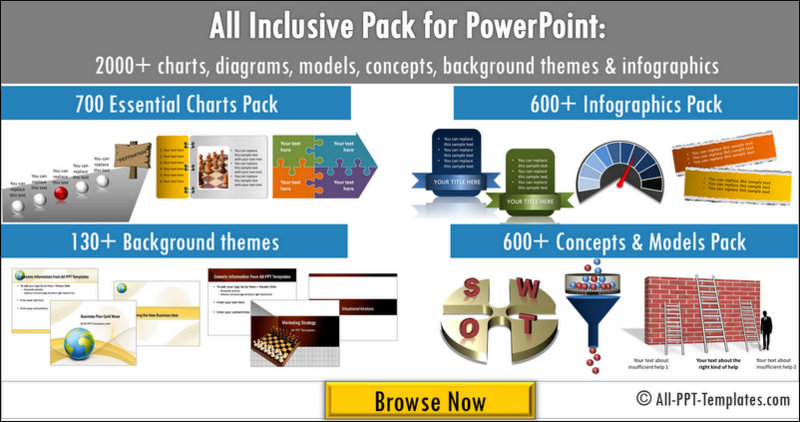 Return to Top of  Essential PowerPoint Charts Pack Page

---